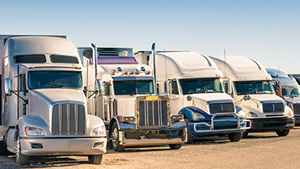 Global Transport Logistics, Inc. (GTLI) is a licensed air, ground, and ocean freight forwarding company, specializing in the consolidation and transport of less-than-truckload and truckload freight. Since our founding in 1995, we've leveraged our transportation professionals, shipping assets, facilities and strategic business partners to provide first-class motor carrier and freight handling services, to a variety of clients across various industries.
Through the use of our state-of-the-art transportation management software, our Activeship-TMS system, we are able to provide customers with a robust platform to manage and control all aspects of their supply chain. Our industry leading technology and dedication to efficiency help you improve your supply chain processes, lowering your operating costs and increasing your bottom-line profit. We also use electronic and web-based communication technology to enhance communication and shipment management before, during and after delivery.
In addition to handling global shipments of general commodities, we also offer complete supply chain analysis and design services, along with web-based information technology and customized reporting. These services allow you to remove waste from your supply chain and improve your quality management initiatives, ultimately enhancing your ability to compete in the marketplace. From warehousing to general consultancy and international shipping services, we work diligently to support all of your supply chain needs.
Our clients rely on us to ship their goods domestically and internationally, while meeting their supply chain requirements. We've earned a reputation for high-quality service and ethical business practices, making us the air, ground, and ocean freight forwarding company you can trust.