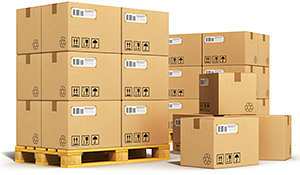 LTL – Less-than-truckload
Shipping less-than-truckload (LTL) freight is quick and easy with our Activeship-TMS system. You can quote, book and manage LTL shipments of various sizes on a shipment-by-shipment basis, or have your own negotiated tariffs loaded into the system for efficient and cost-effective transport. Activeship-TMS provides end-to-end shipment execution, powered by industry leading transportation management system technology.
Regular LTL shipments weighing less than 10,000 pounds, or less than seven pallet positions, can be quoted, booked and dispatched directly in Activeship-TMS. During transport, you can track your shipment, get copies of shipping documents and review performance via user-defined custom reports, available through the Activeship-TMS customer portal.
Volume LTL shipments weighing more than 10,000 pounds, or more than six pallet positions, can be rated, booked and dispatched directly in Activeship-TMS. Unlike other online freight shipping solutions, we offer instant volume LTL rating and shipping. During transport, you can track your shipments through delivery, get copies of shipping documents and review performance via user-defined custom reports, available through the Activeship-TMS customer portal.
Expedited LTL for shipments that require time definite or guaranteed delivery are managed by our staff of transportation specialists. Simply provide the details of your request in Activeship-TMS, and we handle the rest. We provide fast quotes, expedited pick-up and a variety of tracking and notification services, to keep you apprised of your shipment status throughout delivery. This includes email notification, real-time EDI updates and telephone notifications, if preferred.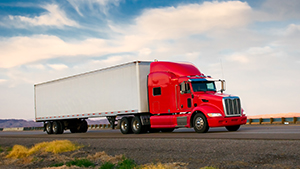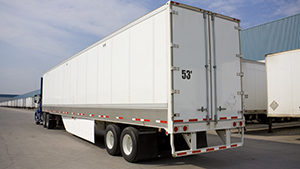 T/L – Truckload
We offer a variety of full truckload services by truck and rail, between all U.S. points, using our Activeship-TMS system. Over-the-road truckload rates are available instantly, and intermodal rail quotes are provided by our professionals who quote, schedule and dispatch shipments. Once shipped, all truckloads can be tracked and managed through your customized Activeship-TMS customer portal.
Over-the-road truckload is available for shipments of any weight up to 44,000 pounds, or a maximum of 53 feet in trailer length. For shippers requiring dedicated service or capacity, we provide customized truckload solutions.
Over-the-road full truckload services include:
Dry Van
Refrigerated/Temperature Controlled/Protect From Freeze
Flatbed
Expedited/Team Driver Service
Intermodal rail truckload service is generally the most economical mode of freight transport, providing an alternative when truckload capacity becomes an issue. All intermodal rail service is not the same, and we offer a variety of intermodal services to meet your budgetary and service requirements.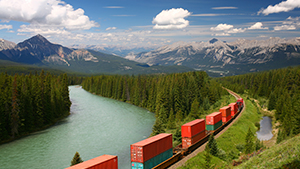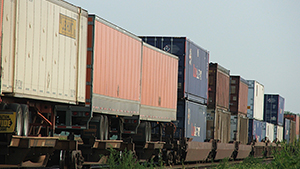 Intermodal rail options include:
Container-on-flatcar - By taking advantage of the imbalances that exist in the positioning of ocean containers from inland origins to ocean ports -- utilizing 20 foot, 40 foot and 45 foot ocean containers via rail -- we provide and economical option when transit time is not critical.
Stack-train Intermodal - Moving high-cube, 53 foot trailers via slack-train -- where trailers move without chassis for greater economy -- is an excellent choice for saving money and protecting the environment.
Trailer-on-flatcar - Over-the-road trailers equipped for movement on rail flatcar is an option for shipment of truckloads, between many origins and destinations. With more predictable transit times, this type of service is effective at reducing freight costs.
Fast-train - With strict departure and arrival schedules designed to approximate single driver truck transit times, this intermodal alternative is the best choice when consistent rates and transit times are the most important considerations.
Walmart Vendor Pool Consolidation
LTL Consolidation for Walmart Vendors
As an approved Walmart Third Party Consolidator, we offer a Vendor Pool Consolidation Program that includes: electronic order management, shipment planning and control, dedicated delivery schedules and advanced technology tools for real-time reporting and metrics. Optimize your service and delivery, avoid chargebacks and reduce your cost of transporting LTL shipments, to all 42 dry Walmart Distribution Centers.
How It Works
Walmart vendors have several options for inclusion in the Vendor Pool Consolidation Program from our northern NJ or southern CA warehouses:
Warehouse your product at our AIB certified, food-grade facilities
Ship your Walmart orders to our facilities in time to meet dedicated shipping schedules
We will arrange to pick-up your shipments at your facilities anywhere in the USA
We will then streamline the process by:
Handling all documentation and electronic order management
Combining your shipments with those of other Walmart vendors to create more efficient consolidated deliveries
Ship on a dedicated daily schedule to meet the Walmart Must Arrive By Dates
Benefits of the Vendor Pool Consolidation Program include:
Improve MABD compliance – guaranteed
Improve order integrity and reduce delivery exceptions including loss and damage claims
Reduce transportation costs and lead times
Improve inventory management and order planning – dedicated shipping schedules
Gain improved, industry leading visibility and reporting through our Activeship-TMS technology
For more detailed information about GTLI's Walmart Vendor Pool Program, call our sales department at 800-599-2977, ext. 32 or email Logistics@gtli.net.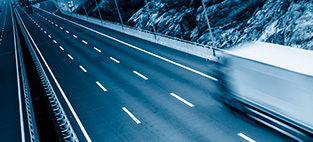 LTL Consolidation / Pooled Distribution
Use Activeship-TMS to lower your freight costs and improve transit time, by bundling shipments to the same remote destinations or areas and shipping them together as consolidated volume LTL shipments or as truckloads with stop-offs. You can also pool your shipments going to a geographic region and take advantage of consolidated line-haul rates. We'll handle the last mile delivery. Our transportation professionals will guide you through the process of identifying and executing your own consolidation strategies, supported by our industry-leading transportation management system technology.
The benefits of LTL consolidation and pooled distribution are:
Lower freight costs
Reduced transit time
Less risk of freight loss and damage
Better control for appointment scheduling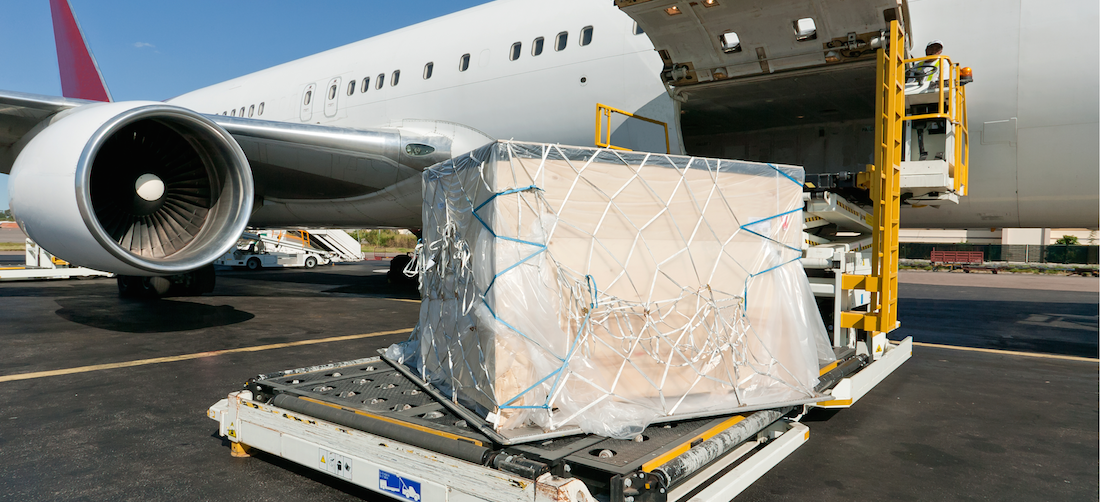 Air Freight
GTLI is a TIA certified Indirect Air Carrier, with professional expertise and strong partner relationships with all major air carriers. Our superior knowledge of domestic air freight market enables us to offer reliable, flexible, and cost-effective air fright shipping solutions. We have no size, weight, or schedule limitations and can offer flexible options to and from all locations throughout the U.S.
We understand the urgency and time-critical nature of domestic air freight services, and we are dedicated to delivering freight on time to meet the needs of our diverse customer base. Combined with our industry leading transportation management technology, Activeship-TMS, air freight planning and administration becomes part of the overall supply chain process, easily managed with superior visibility and reporting.